Breadcrumb
Message From Managing Director
Message From Managing Director
Greeting Message
Ocean Network Express (Thailand) Ltd. – "ONE Thailand"
A Happy New Year to all our esteemed customers, business partners and concerned parties!
As the New Year starts, I would like to take the opportunity to express my sincere appreciation for all the support extended to Ocean Network Express (Thailand) Ltd. since the inauguration of our business in April last year.
In looking back at the past 9 months of 2018, there have been many changes.  After the time of start-up, inconveniences resulted in a difficult transition period for the three original legacy companies of ONE Thailand, but we fortunately recovered our service quality to the extent of being able to receive a business performance award from a Thai Shippers Association in November, which is quite encouraging news for us.  
From ONE's business stabilization and expansion viewpoints, it was great honor when ONE's operating magenta-colored large containership "ONE Columba" with 14000 TEU loadable capacity made her first calling at Lam Chabang in November.  This was really a memorial and big step forward, not only for us as a private company ONE Thailand, but also for the Thailand logistics industry and society in view of this being the largest containership that ever directly berthed at a Thailand port in this country's history.  I would like to thank all concerned parties who attend the ceremony onboard the vessel and at the container terminal.
One more thing I would like to share with you is that ONE Thailand very recently hit a major milestone by attaining the handling of 1 million TEUs of Export/Import full load container volume during the 9-month period since April.  Considering that total volume of Export & Import laden containers for the entire county of Thailand was 8 million in the year 2017, I would like to again express sincere appreciation for the full support given to ONE Thailand by all our esteemed customers.
 We, Ocean Network Express, will continue to provide safe and stable marine transportation service as a basic infrastructure for the benefit of peoples' affluent lives and economic growth of Thailand's industries.  My associates and I would appreciate your continuous support for which we will be most grateful.
Sincerely yours,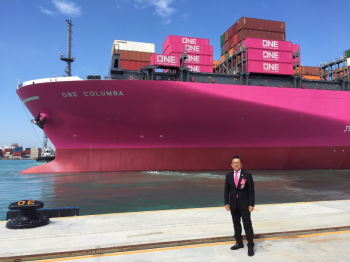 January 2019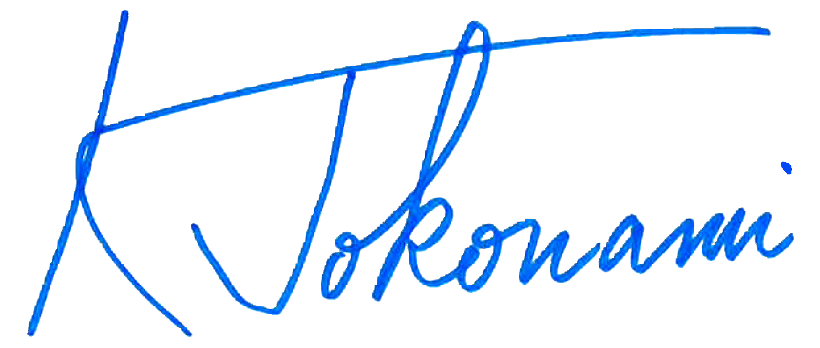 K. Tokonami
Managing Director
Ocean Network Express (Thailand) Ltd.